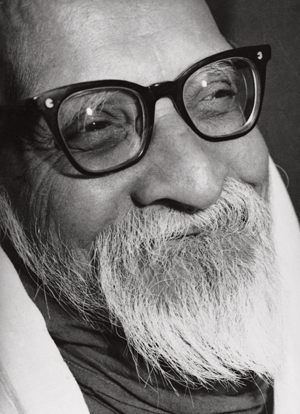 Acharya Vinoba Bhave
11 September 1895 - 15 November 1982
Official and authentic website on vinoba's life and literature
"I claim that I am moved by love. I have nothing but love, not only for every man but also for every being—not only absence of hatred but positive love. I see the Lord in every face. I do not deal in opinions, but only in thought. Thought is not walled in or tied down, it can be shared with people of goodwill; in this way thought grows and spreads.
There is nothing so powerful as love and thought—no institution, no government, no 'ism', no scripture, no weapon. I hold that these, love and thought, are the only sources of power. It is my firm conviction that a spark of true knowledge can burn down all the problems in the world. With this conviction I have spent all my life in the pursuit and dissemination of knowledge.
During the course of my work, I have aimed at finding out how difficulties of every kind in the life of society, and in the life of the individual, may be overcome by non-violence. That is my chief task. I certainly used the problem of land as my framework, but my basic aim is to teach and commend the idea of Samyayoga—of unity and equality—and compassion."

Hosted by
Paramdham Prakashan
(A wing of Gram-sewa Mandal, the only institution that
Vinoba founded and which has copyright on Vinoba's literature)
Pavnar (Dist. Wardha)- 442111 (Maharashtra, India)
Tel. 09823979805(Office), 09822565574(Website co-ordinator)
Created by

Maharashtra Knowledge Corporation Ltd.